Home Sweet Home delivers the "Minimum Viable Product" for homelessness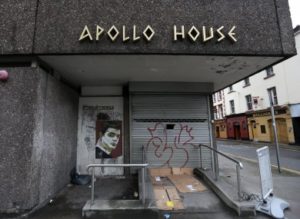 Whatever the rights (moral) or wrongs (legal) of the action taken by the Home Sweet Home organisation at the weekend, in taking over a disused office block to use as a homeless shelter for the Christmas period, their actions do show – once again – that there does NOT need to be a comprehensively complex solution to problem solving.
The Government's approach of building a town in order to provide a single house shows that large organisations fail to think or move as quickly as a start-up. The inert thinking of large organisations cannot grasp solving a small problem with a small solution.
The "Minimum Viable Product" approach identifies what is needed right now, and works out how to deliver it, right now. It then waits for feedback and adjusts, and keeps readjusting, until a better, final solution is created.
If I were on the street, and I thank the Lord I'm not, my needs would be reduced to shelter, heat, safety and warmth. This is what needs to be solved.
If you want to think more deeply about a person's and society's needs, Maslow's "Hierarchy of Needs" identified the base of the pyramid needs as physiological and safety (bodily sustenance and shelter) – you can't move upwards to serve more advanced needs until these basics are served.
Let's hope and pray that many are comforted over the Christmas period through access to Apollo House, and the work of everyone (public servant and volunteers). The Government's New Year resolution must be to adopt an action-orientated focus to fixing the homeless crisis.
John Eager
John Eager is a citizen of Ireland.
Published on LinkedIn on 19th December 2016.
Written by: Winabu
Date: July 24, 2017