Treat Yourself to a Strategy Review for 2016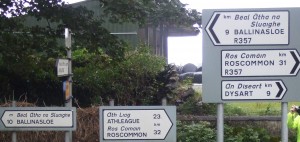 Treat Yourself to a Strategy Review for 2016
Ever wondered if you're on the right path with your business, or are taking the best advantage of the opportunities in the market for your company?
All companies can benefit from reviewing their Strategy, and taking a fresh take on how best to proceed? Strategic Planning is not only for the "Big Guys", but is for everyone interested in achieving the best for their business, and for themselves personally.
Often the biggest impediment to doing a review, is wondering how to go about it, and the potential cost of the exercise.
WinAbu Consulting has completed six Strategy Reviews in the past year for a range of companies, all in different segments, and all of different sizes – from 4 people up, and all of the projects were completed for a fixed price.
We use a structured approach, and we generally deliver the review in 10 work days, over a short number of weeks. The output is a formal written report, and during the review we meet with the business owner or manager and key staff. There's some homework for you and your team, set work sessions, and a good deal of reflection.  A key element of the report is the "what do to next" – laying out step -by-step how to go about implementing the recommendations of the review.
Clients have used the strategy reports to turn their business around, to identify new markets to pursue, and to plot a course to long-term career satisfaction and financial gain.
As we head into the Christmas rest period, which is often a time for reflecting on "what it's all about", consider if you could benefit from a fixed-price, in-depth review of your business in early 2016. If you'd like to talk to me about what could be involved and what you can get from the process, call me on 086-8735369. A zero-commitment hour and a coffee is all we need to get started.
JE
John Eager is Principal of WinAbu Consulting – john@winabu.com – 086-8735369
Written by: Winabu
Date: January 5, 2016